This article is a reprint from a 2018 publication of Dressage Connection

Beginning this year, the FEI (Federation Equestre National) has developed a new series of Para Equestrian tests exclusively for use at the National Level.
Introductory Para Tests
In the past, riders were obliged to compete using the top tests of each of the Five Grades in Para Equestrian. The Novice, Team, Individual and Freestyle tests are of progressive difficulty used in CPEDI competitions. The question of how riders new to competition might begin at a more welcoming level was not entirely addressed. While some of the tests appear to be quite basic, imagine having to fulfil the demands of any Grade while with substantial disabilities. Bending and balance become very daunting with the loss or paralysis of a limb or limbs.
To this end, the FEI has created the INTRODUCTORY level of tests. These tests may only used at national (USEF) shows here in this country. FEI has really never before created tests which cannot be used at FEI international events.
These are easier than the tests utilized in the CPEDI competitions and are totally appropriate for interested Para riders just beginning in competition. Each of the five Grades have two tests (labeled A and B) for this use. Many of our National competitions designate the Para 'test of choice' in prize lists. The Introductory Tests can be easily used in that situation. Copies of these tests are available on the FEI website for download. Diagrams are also available by some producers of competition diagrams (such as Dressage Illustrated).
Many of the European countries who have strong Para Equestrian programs (such as Holland) utilize these tests for the development of their upcoming riders.
Marco Orsini, the FEI Para Equestrian 'Judge General' made the following comments about these new Introductory tests:

"There was obviously a big need for these easier tests. It is very important that our Para athletes have some tests which they can really manage and feel confident to perform. They need the feeling of success which gives them motivation to carry on. There is no sport where athletes start competing at the top level. Therefore, the Para riders should develop their skills by consistent schooling and training beginning on the Introductory Level through the Novice Level and finally reaching the Championship Level (Team and Individual Test). This goes hand in hand with local, national and international development programs.
We must not forget that this development of the rider needs to be parallel to the development of the horse. In our sport both athletes, the riders and the horse, must be able to fulfill the requirements of the different levels. With the new Introductory Tests FEI created a perfect starting point for competitions for Para riders."
New USEF Para Dressage Division Rules
In helping Para athletes in the upcoming competition year, USEF has developed a new set of rules to help direct Para Equestrian competitions approved within the USEF Dressage Division. This has been submitted and approved as rule DR-3 Para Dressage. These new rules will be found on the USEF website under DR 138 (Tracking #273-17) under rules set to be implemented on December 1, 2018.
One of the improvements in the rule will be a clarification chart for 'Standard and Non-Standard Compensating Aids'. It further goes on to list other approved equipment and competition practice within the Para division. National athletes and ring stewards/ technical delegates with find improved direction and clarity as to what is permitted with these riders.
Our developing riders need better opportunities and support at nationally approved (USEF) Dressage competitions. In order to develop their confidence and skills for this sport, these local competitions will help establish a developing group of competitors who can then become the international stars of the future.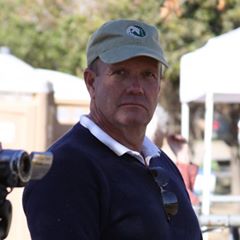 ABOUT THE AUTHOR
David Schmutz is a USEF 'S' judge and FEI Para Equestrian 4* judge. He received his IPEC Provisional License in 2004 and his FEI 3* in 2010. FEI granted his 4* rating in 2012 and since then, he has been active on judging panels in the US, as well as major competitions in France, Belgium and the United Kingdom.