AMY GANCI: BUYING AND SELLING HORSES FOR SPORT.
Privately published, 2019.
"Don't believe a thing you hear and only half of what you see"
Certainly the most jaded buyer in the equestrian industry would agree with this sage advice my grandfather once offered me. However, when it comes to big money investments such as acquiring a horse for sport or  competition, many prospective buyers leave all common sense at the door. Deliberate blindness to facts and a lack of due diligence plague such transactions. Sadly, when emotion and ambition are driving motivations to purchase any equine, bad things often happen.
Ms. Ganci is an attorney who practices in the Dallas area and whose expertise shines when sport horse transactions end up in the courtroom (sadly, all too frequently). She offers this very slim tome (35 pages), which serve to remind prospective buyers how to navigate the never easy process of purchasing 'the right horse'. Her advice offered here is quintessential and should be reviewed prior to jumping into any transaction, regardless of discipline or breed.

She discusses the role of the trainer in the selection process and also touches on the role of professional ethics (many times totally absent). Her advice, when reviewing a horse's show record, is comparable to that when entering international arms race negotiations- 'trust but verify'. Sellers may offer rosy hyperbole on a horse's competition performance, but all show records are verifiable.
Buyers must be prepared do their homework:
What is the buyer's responsibility?
Is the price reasonable and affordable?
Direct self-honesty and awareness are crucial.
Veterinary inspection is explained here. The examiner will detail all evident pathological issues and call those to the buyer's attention. It is only the buyer who can then determine what is acceptable, what is not and make a decision whether or not to buy. The chapter 'Who Is Getting Paid in This Deal' is of pinnacle importance. Eventual disclosures of funds paid to and agent and then filtered to the seller can elicit financial horror stories of fraud and deceit. Extravagant purchase prices with less than half paid to the seller are sadly only too common. Each transaction must be described fully and in detail in a sales document with all monies accounted for and distributed as agreed.
The book is available on BookBaby and Amazon and is highly  recommended as a manual for the first-time buyer and all those who would profit from a shot of common sense prior to their next transaction.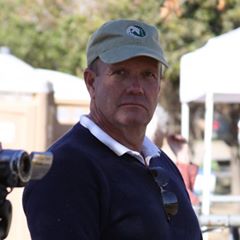 About the Reviewer
David Schmutz is a long standing equestrian professional holding two judging certifications:  USEF 'S' Dressage and a 4* FEI Para Dressage.  He is presently available for judging and clinics.